The technology behind home care devices: smart solutions to modern problems
Consumers have strengthened their emotional connection to their homes in the last year particularly, and will expect home care products to seamlessly integrate into their spaces.
As a global brand, kdc/one operates within several spheres of the consumer goods industry. Many of the products we create on behalf of our customers feature prominently in the daily routines of people worldwide. We are proud to play our part and continuously aim to surpass expectations. Our commitment to innovation has positioned us as a leader in the beauty, personal care, and home care spaces, often introducing solutions and creating trends that impact the lives of millions. 
By harnessing the talent of our teams and our best-in-class custom formulations, device development, package design, and manufacturing capabilities, we deliver a wide range of products that offer solutions to simple and complex issues. 
Barcelona-based Alba Graus, Director of Innovation and New Product Development, and Joaquim Llorente, Group Chief Innovation Officer, share their expertise on home care devices and kdc/one's vision for that category.
Wellness has become a priority for many consumers due to the pandemic, with many searching for products that have added well-being benefits, even if they're not related to the product's primary function. We expect this trend to transfer into consumer expectations as more consumers look to keep transforming their living spaces into personal sanctuaries. From cleanliness to aromatherapy, to products such as air purifiers and surface cleaners, consumers use many products daily to take care of their home so it can be a haven and make them feel at ease. "At kdc/one, we care for people at home. We go beyond the traditional cleaning products with our home care division that embodies quality and innovation," stated Graus. 
Consumers have strengthened their emotional connection to their homes in the last two years and expect home care products to seamlessly integrate into their spaces, offering safety, comfort, and security. This presents a clear opportunity for innovation and growth.
"We are committed to an Open Innovation approach. We have set up a very structured process for many years that integrates a large network of partners and experts. We co-create with them, integrating their technologies and knowledge to build winning and defendable product proposals," said Llorente. Embodying the Open Innovation approach are kdc/one's 4 pillars in home care: home ambiance, home cleanliness, home health, and dispensing devices. Through these pillars, kdc/one services over 800 business clients worldwide.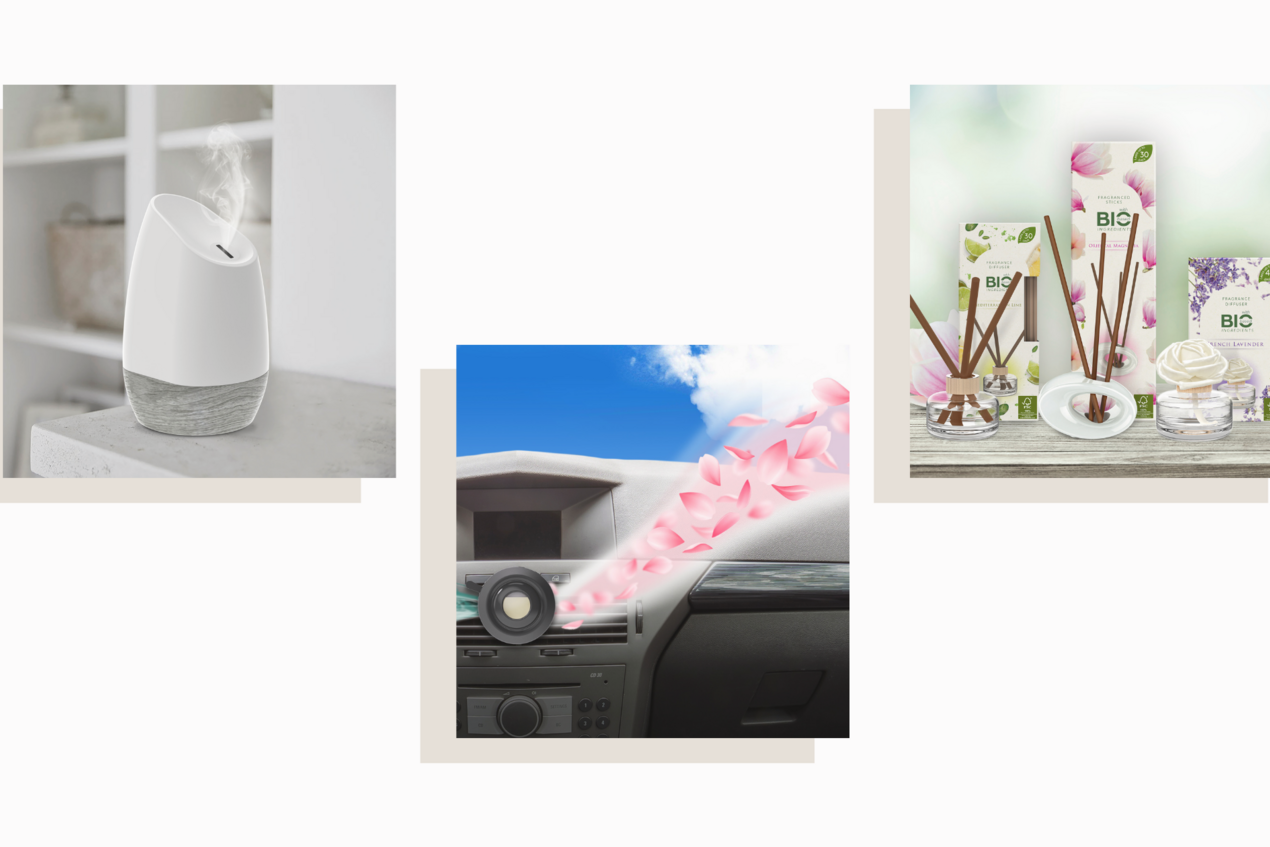 Ci-dessus: Tesla, Etna, Biofresh
Our commitment to wellness extends beyond our relationships with our clients and their impact on their consumers. We believe that the benefits of a great product need to be balanced throughout each step of the product life cycle, from production to use. We are dedicated to having a beneficial effect on our community, so making a positive impact on the environment and the communities in which we operate is at the forefront of our social priorities. We are responsible for doing good and taking meaningful actions, and sustainable packaging is one way of doing so. "Sustainability is a key aspect that is part of any new development we will be doing in the future," said Graus. "We consolidate best practices by defining new product development guidelines to enhance sustainability. One example of these guidelines is ingredient transparency, which refers to responsible and certified ingredients in recycled packaging made from materials that had previous lives."
In addition to the pursuit of sustainable avenues, according to Alba, a significant challenge when addressing innovation in home care devices is how to create products that are valuable to as many people as possible. Does a product make life easier, regardless of culture, needs, or income? Is this something many people can use? Our relationship with our clients is a fundamental element in our creation process and plays a significant role in understanding the evolution of customers' asks and needs. This allows us to have an ear to the ground to turn these insights into new opportunities.
"A consumer-centric innovation approach puts the consumer at the center, and our Home Care innovation hubs are committed to that principle," said Llorente. "The ties we have with local collaborators all over the world allow us to help our clients on a global scale, while at the same time develop products that respect the local challenges of their customers." Ongoing conversations with our clients, trend monitoring, and market research all anticipate the products customers will need next as part of their healthy home routine.