A Deep Dive on Sustainable Packaging
Increasingly, industries are migrating towards circular economy models that support our society's sustainability needs. The importance of respecting raw materials to achieve sustainability cannot be understated and is something kdc/one has understood for a long time.
Creating packaging solutions that are both aesthetically appealing and sustainable is a challenge we overcome daily. Our customers range from independent brands to high-end luxury with various needs, making it both a demanding aspect of our service, and a satisfying one when a solution is identified. We spoke with Denis Maurin, Head of Global Innovation and Sales Support at HCT, and Megan Langdon, Global Director of Design, HCT, to learn more about their mission in sustainable packaging, where creativity, functionality, and responsibility mesh to create innovative solutions. 
We constantly aim to offer our customers the best guidance and superior quality, which requires us to understand how our concepts qualify as sustainable. 
We have identified four opportunities to consider when developing eco-solutions for products: Designed for RecyclingTM (DFR), post-consumer recycled (PCR), bio-sourced, and refillable solutions.
Designed for RecyclingTM
DFR components have been optimized for recycling by the end-user in their current waste streams. Components that fall under the DFR category consider key design considerations and include mono-material structures, commonly recycled materials, and easily removable elements such as pans and mirrors that typically make recycling more difficult.
Post-Consumer Recycled
PCR materials are made with the use of recycled plastics. PCR materials are a more eco-friendly option as they use no virgin material or petroleum and divert plastics from landfills. PCR is an excellent first step in mitigating the impacts of existing products.
Bio-sourced
Bio-sourced materials are collected from renewable sources in nature and are made of bioplastics, biodegradable materials, and natural plant fibers.
Refillable
Refillable components lessen the contribution to landfills by reducing the amount of single-use packaging. With refillable packaging, we move away from a disposable system. There are also fewer design limitations, making it an excellent option for brands who do not want to compromise the look and feel of their product line.
"As much as possible, we try to combine PCR with recyclability, and if a solution is refillable, then it's even better," said Denis. Innovation is core to the kdc/one vocabulary and innovating in sustainability is no different. Denis elaborated, "Our strength is creating beautiful, sustainable options that are pleasing to the eye, so customers don't feel the need to add the extra parts that are often not made of sustainable materials."
Our 3 design teams, located in New York, Los Angeles, and London respectively, understand regional requirements and the local markets.  The teams collaborate with the customers to adapt the products. Aligning with a customer's strategy and brand story is a vital part of this challenge, and we have an industry-leading team whose innovation and delivery are unmatched. "What makes me proud is how we innovate. Our designers are constantly producing new and thoughtful solutions. We develop and tool over 30 innovative and sustainable concepts a year, way more than the competition," said Megan Langdon.
We are excited to see sustainable business practices increasingly adopted as industries understand it is truly a business imperative. Sustainable products are beautiful, and this concept is fundamental to kdc/one: we show brands it can be done. We excel in creating exquisite, elevated products with minimal environmental impact. We are grateful for our customers who trust us to accompany them on their sustainability journey. We always ensure we deliver products that meet their needs while being an active ally of our planet.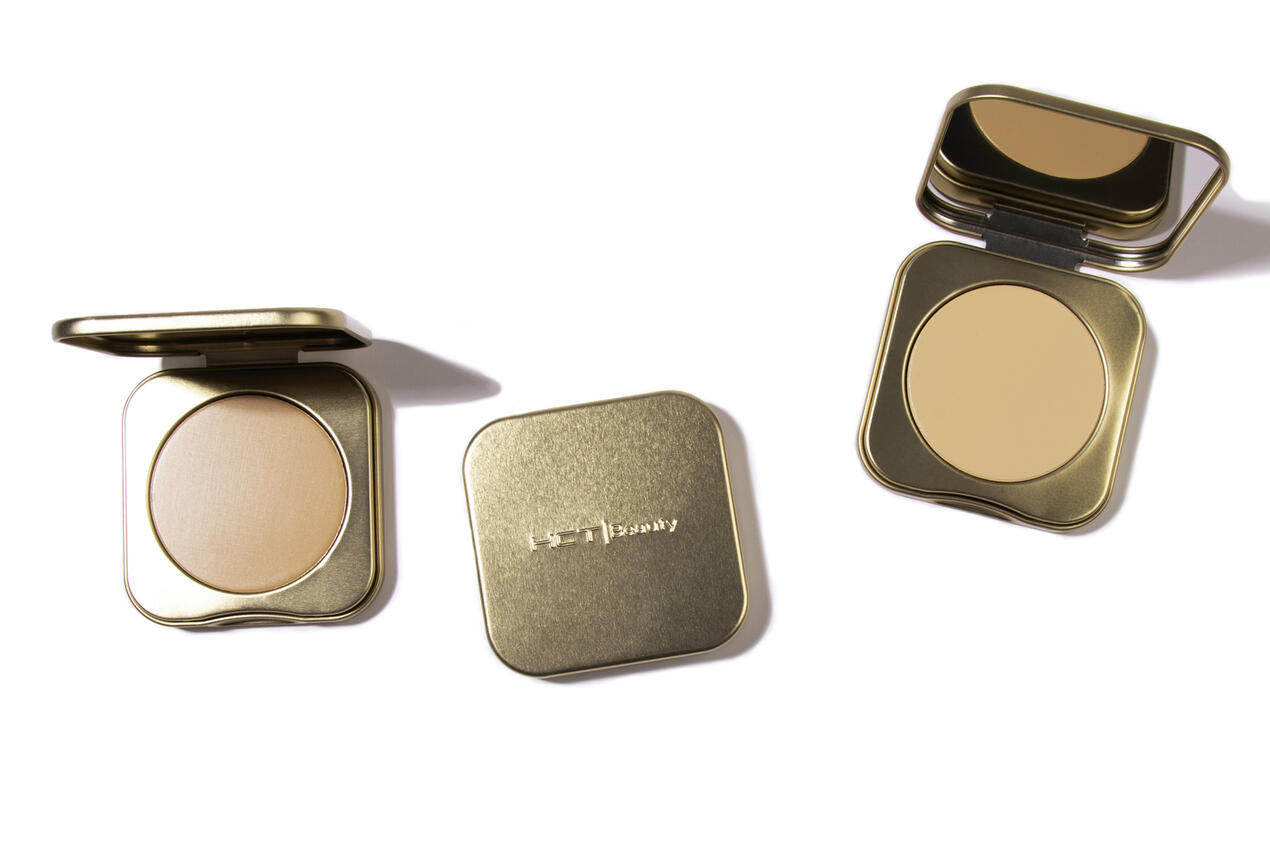 Tin Compact
1 — 3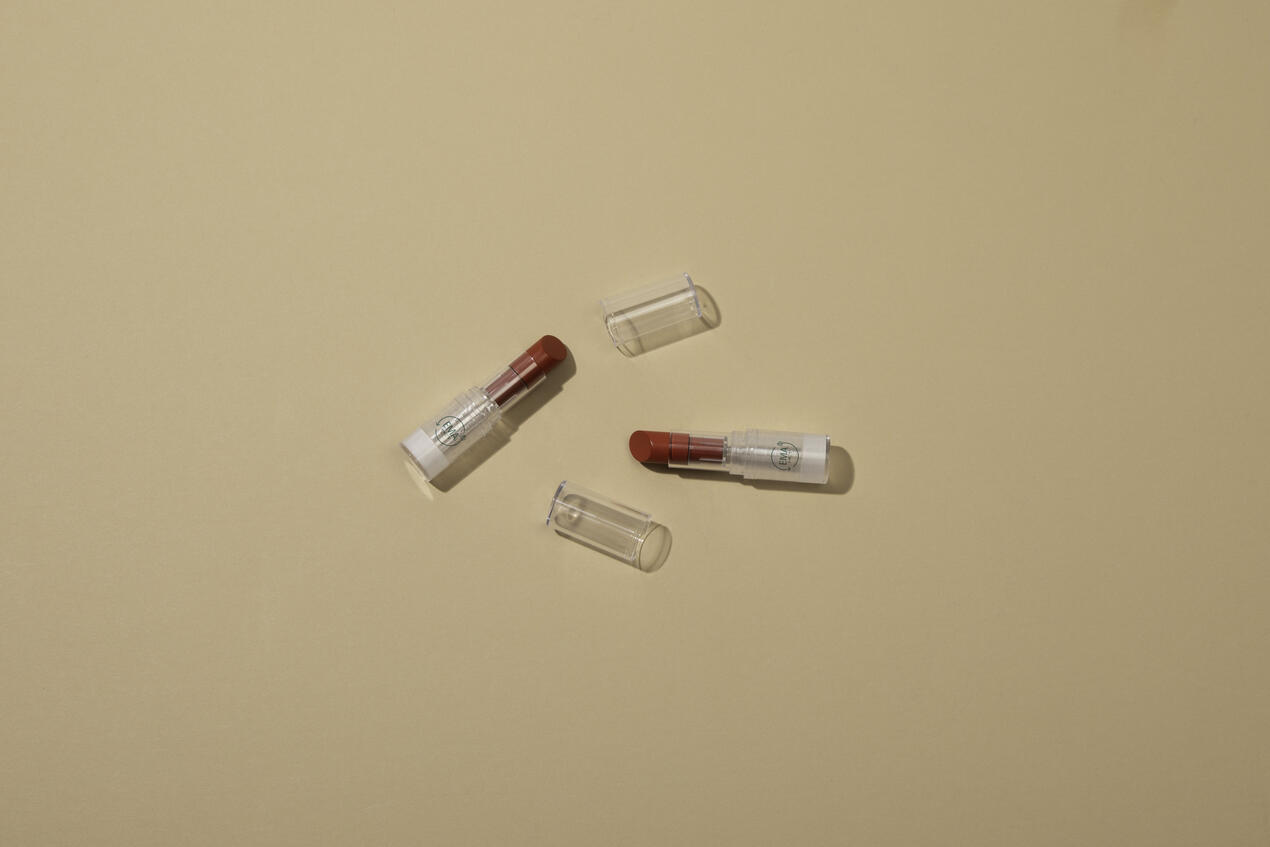 Eco PET Lipstick
2 — 3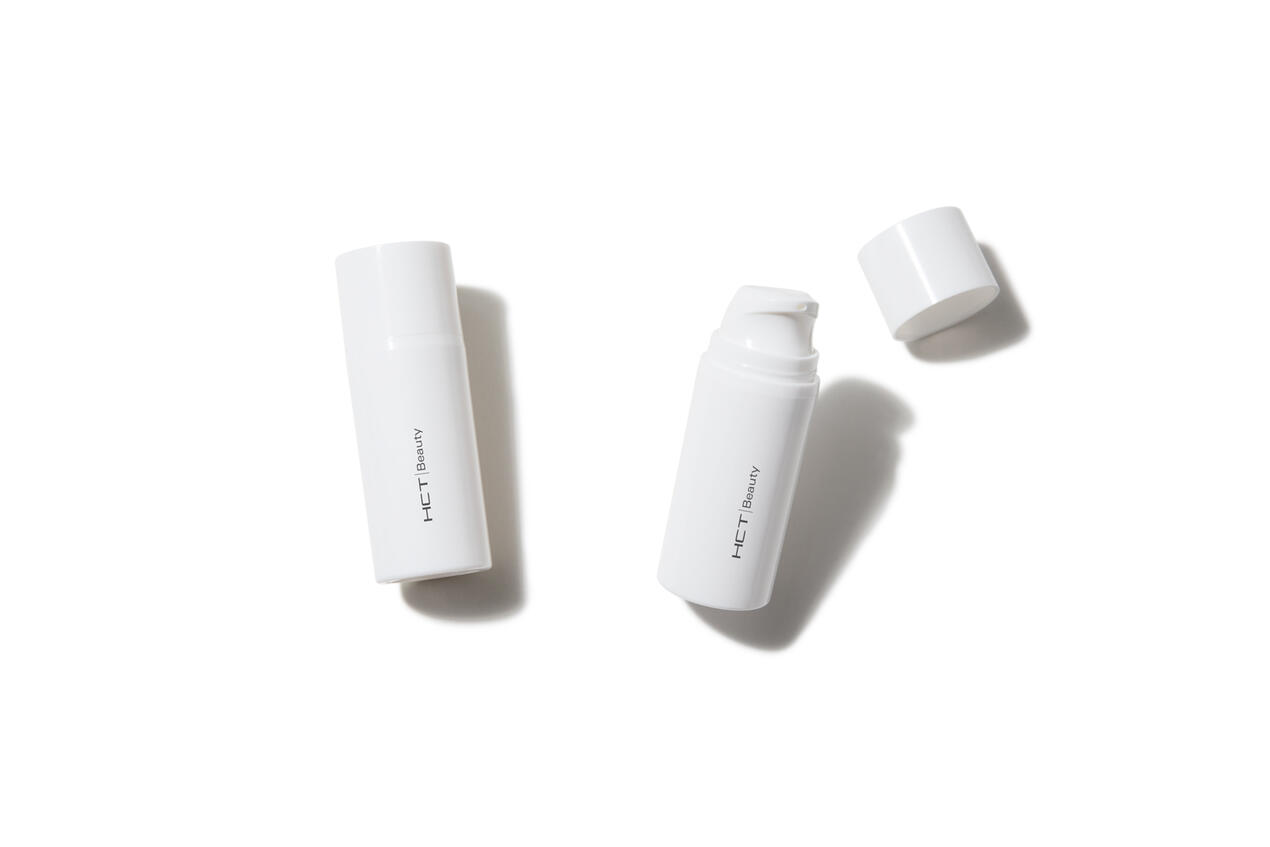 R-Less Pump
3 — 3